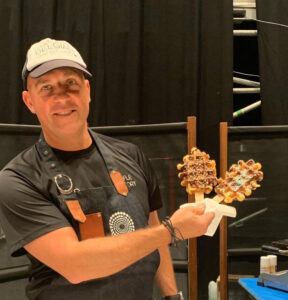 My name is Frédéric, Belgian expatriate since 2005.
I started with the importation of one of our most appréciated products in Belgium, THE WARM BELGIUM WAFFLE with its uncomparable smelt.
From months to months I décided to widen my range with all derivated products "typically Belgian".
You can regularly find me overall in Norway during the famous yearly évents, x m'as markets, concerts, etc…. and of course in my office in Vinterbro.