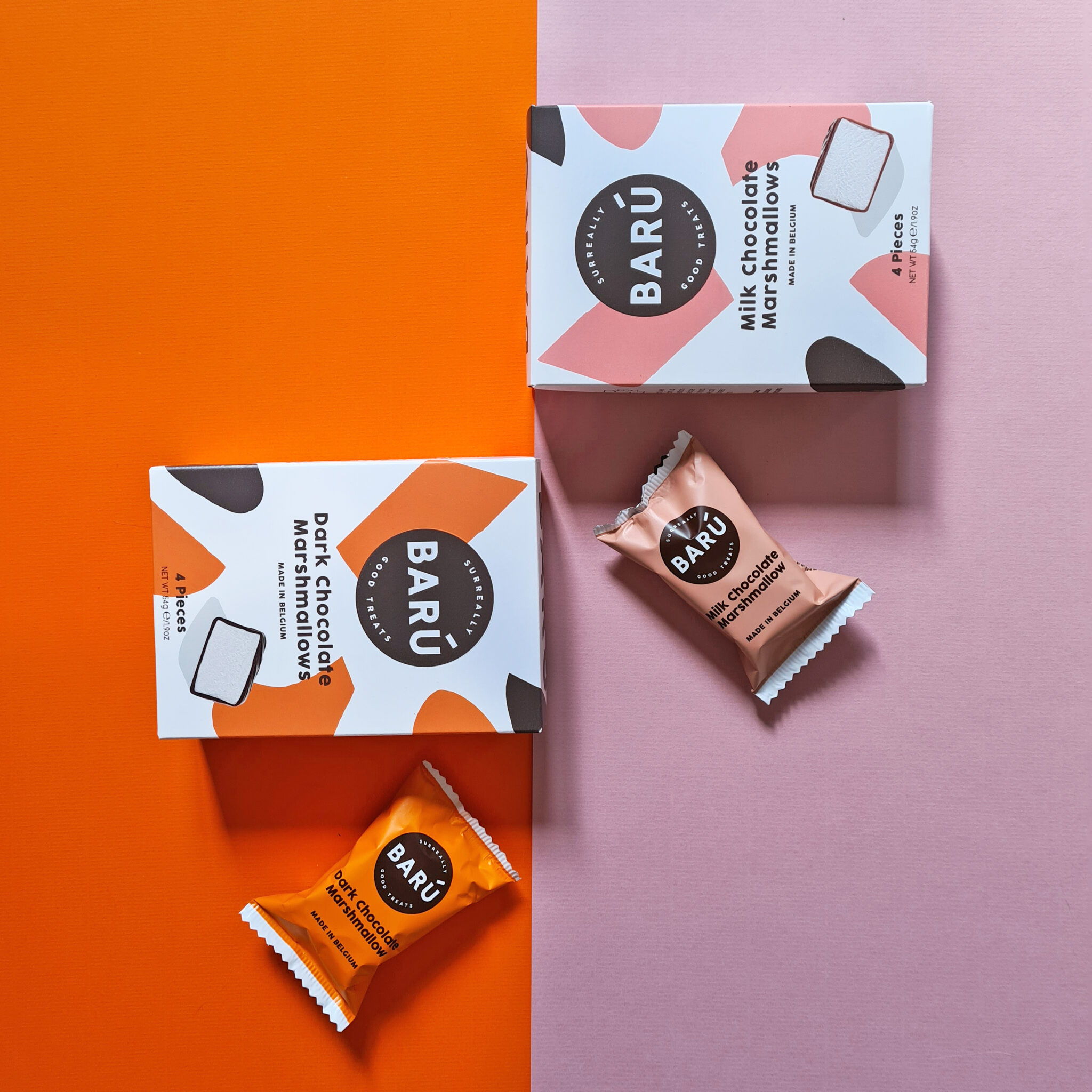 Chocolate Marshmallows & Bars
A wonderfully soft vanilla cloud lies hidden inside a crispy coating of milk and dark Belgian chocolate. One crunchy bite and you'll find yourself in chocolate heaven. Our 'fluffy mallows' contain only natural ingredients, from bourbon vanilla to solid honey.
And let's not forget the decadent toppings like caramel with sea salt or raspberry pieces. Delightfully crispy on the outside and wonderfully soft on the inside, our sweet clouds are the ultimate treat.
Gunther & Maarten had been making premium marshmallows for many years when they set out to create a vegan marshmallow alternative for their popular treats.
After more than two years of whipping and a lot of tasting, they finally hit the spot! They then dunked these marshmallows in Belgian chocolate and came up with what we believe is the perfect mix of taste and bounce.
There's no huff, just puff!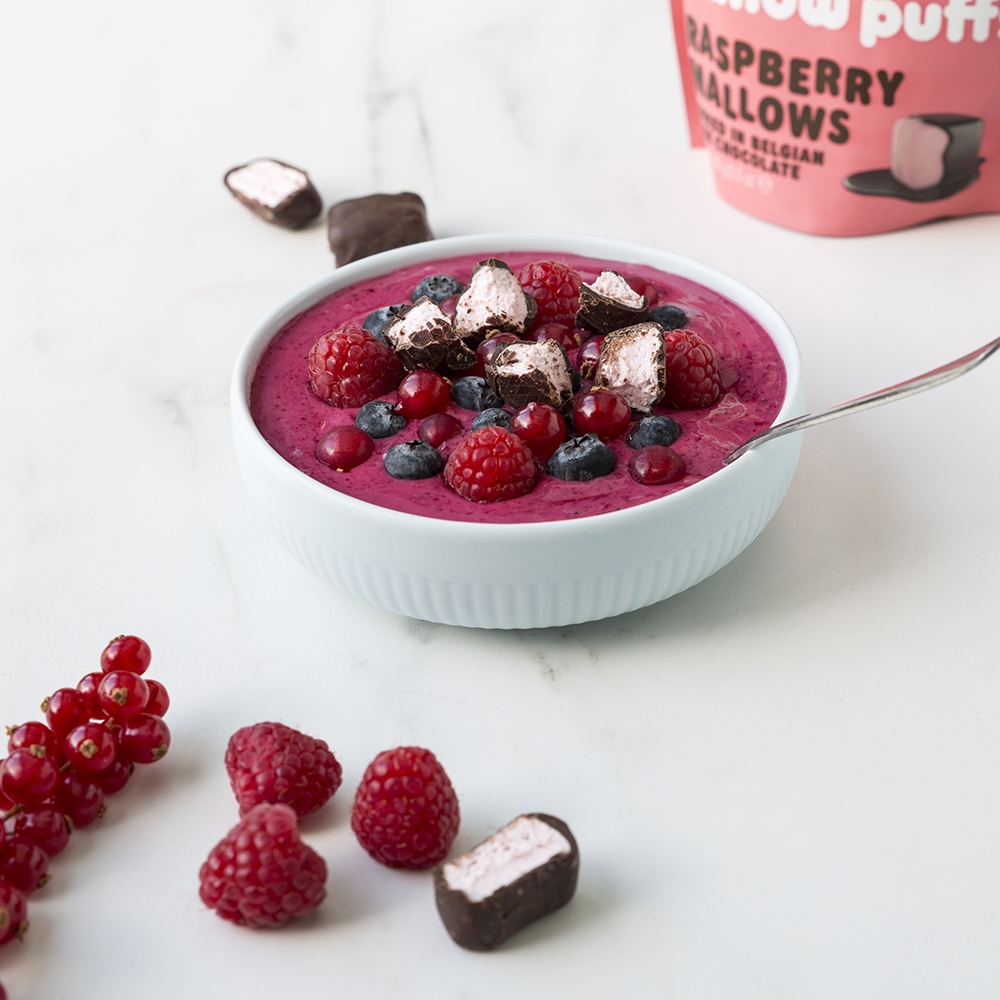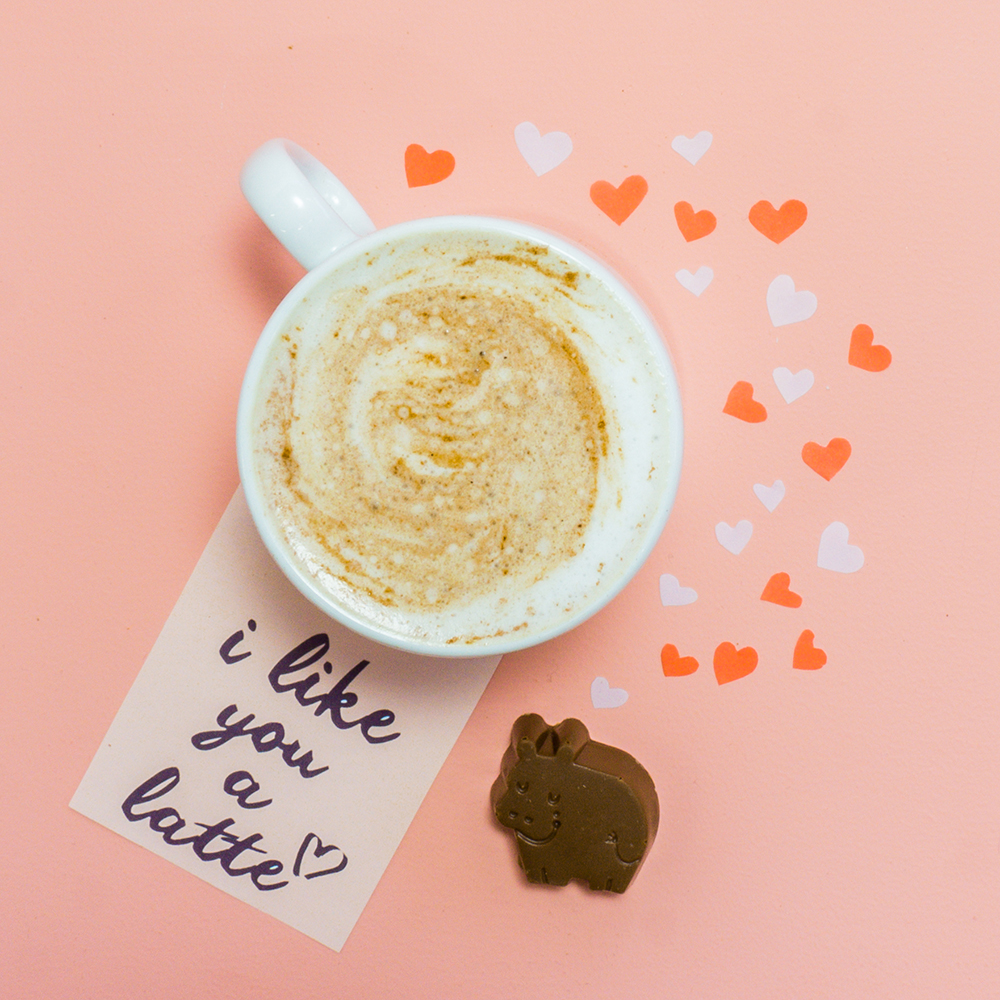 Did you know that the famous big hippos also come in a cute mini version? These mischievous pygmy hippos live in West Africa under the dense canopy of the jungle.
Our 'dreamy' pygmy hippos have filled their tummies with mouth-watering salted caramel, hazelnut truffle and nougat pieces. Covered in milk or dark chocolate, they're simply irresistible.
Our whole milk cocoa powders and chai lattes have wonderful surprises in store for you, from mini figures in dark chocolate and pieces of salted caramel to marshmallows and more – everything you could possible need to dream away with a cup of hot delight in your hands.
Our powders can also be prepared with soya milk, coconut milk and other milk alternatives.